I work with highly motivated people who want to make a life transformation and become the best version of themselves.
My tools as a Master Certified Hypnotherapist, Practitioner in NLP, Time Line Therapy® and Master coach of NLP allow me to help you achieve results you have only been dreaming about. I help you achieve optimum health, success and well-being!
Whether you need effective strategies, powerful support, insightful perspective, or steady accountability to achieve what you want in life, or you are searching for more meaning, direction and fulfillment, my personal development training will help you get there.
My cutting edge and proven methods will help you change your patterns and achieve your greatest goals easily and effortlessly. Take the first step toward your best life today.
My specialty is helping high achieving executives and business leaders overcome anxiety, depression, overwhelm and stress in a very short time without dangerous medication or time-robbing talk therapy. See for yourself what they say about Susan Urban on our testimonials page.

I don't just want to help you get rid of your problems, I want to teach you how you can take control of your thoughts and feelings, so you can create the life and results you desire.

Would you like to attract financial abundance, a soul mate, or career success? 
Would you like to be happy, motivated, and successful?  Enjoy better health, enjoy more fulfilling relationships, overcome the struggle of overwhelm, procrastination and perfectionism, and gain mastery over your life? What if you could apply personal growth strategies and techniques to tap into your own mind power, so you can be the best version of yourself? Now you can.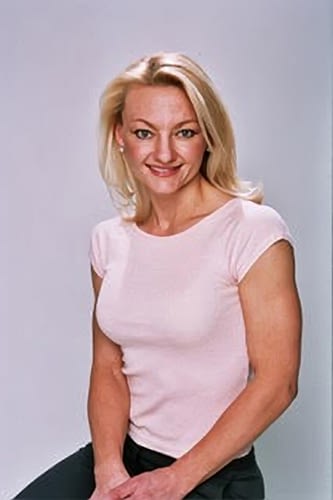 Susan grew up in a small town in Austria, which would have you believe that life in the alps was charming. Not quite. Susan was born with a speech impediment, stuttering, which left her with crippling self-doubt, loneliness, sadness and thoughts of suicide during her teenage years. She grew up with a pressuring belief system that required her to work hard to be the best in school, be an exemplary role model to her two younger siblings, as well as doing as told, while also dealing with challenging family dynamics. There was hardly any room for fun, friends, or freedom.
At 14 years old, Susan was persuaded to become a hairstylist, a career which she despised from day one, because in her heart she wanted to become a nurse. She wanted to help people heal and felt betrayed and stuck in a world where vanity and exterior motives were overvalued. Susan knew her potential was so much greater. This was not the dream she dreamed of after being an A student for so many years.
During her apprenticeship however, Susan developed a fascination with psychology, she listened to parents, professionals, and executives opening up about insecurities, secrets, and intimate personal issues. After all, people tell their hairdressers everything, don't they? And still Susan's own demons, the stuttering, kept haunting her with daily anxiety, panic attacks, racing heart, incessant thoughts of suicide, not feeling good enough, feeling inferior and broken, without escape. 
At 21, Susan jumped on an opportunity to move to New York. As a kid and teen she had secretly dreamed of one day living in London or NY. Shortly after settling in NY, she met her husband Paul who supported her with unconditional love to follow her dream. That is when her 20-year fitness career started, where Susan, the Personal Trainer, Group Fitness Instructor and Nutritionist inspired women in their 40s and 50s to get into the best shape of their lives. Susan created a wildly popular outdoor fitness boot camp program for women over age 40.
Susan felt passionate and joyful about her career, but deep down inside she knew she was meant to help in a much larger capacity. She had been admiring Tony Robbins for years, because he had the ability to help people break through any emotional and psychological challenges on an accelerated timeline. 
Susan became a master coach in NLP, Time Line Therapy® and Hypnosis and was able to do the same after first using herself and succeeding her own patient. She had finally found her true calling.
Today, Susan frees people from their limiting beliefs, negative emotions, insecurities and self-doubt, so they can naturally and easily become the person they are meant to be. She has created the "Anxiety Solution Program for Business Leaders", "Secrets of Hypnotic Influence and Persuasion" "Secrets of Hypnotic Sales Success."
Susan is the proud mother of a son and daughter and thankful to be married to an amazing man. (no, he did not write this).
Certified  Master Practitioner of NLP (ABNLP)
Master NLP Coach (ABNLP)
Master Practitioner of Time Line Therapy® (TLTA)
Master Practitioner of Hypnosis (ABH)
Certified Personal Trainer
Certified Group Fitness Instructor
Certified Nutritionist.